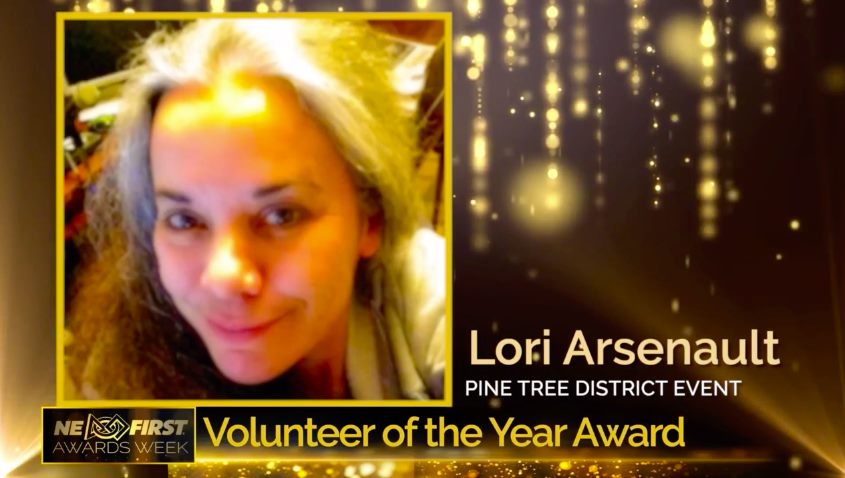 I was speechless to have received this award for my work with FIRST Robotics. I have so many thanks to give to the whole FIRST Robotics community, the Pine Tree District Committee and my local Team 172 for taking such special care of our kids, our mentors and our communities, holding up the highest ideals not just in science and technology, but in human and community relations. Thank you to all of my FIRST Robotics colleagues for your energy, your gracious professionalism, your curiosity and drive, and as much as anything else, for your friendship.
As I look down the list of friends who congratulated me on Facebook and by email, it makes me smile to see how many of you work with young people in your craft. Every moment that you think of them, care about them, worry about them and struggle to be the best that you can be for them is every bit as valuable as anything you might teach them, and only a fraction of what you will learn from them.

I can say as much for those I see on my list who work with elders, serving them, and even empowering them. I think of the couple in their 90s who were still roller skating competitively, teachers to a new generation. I think of the elder communities that are enriched when we bring music to them, in a band made up of youth and elders. And when they tell their stories. And it is this way in FIRST. Is there any greater thing than to see youth and elders working together?

We are all part of a great web of multi-generational communities, "out here" and on the ground. We all have to take care of this great community and support each other. Thanks to all of you for doing that in your unique way, so that together we can make the difference that is needed right now.